Working as a Team with Woven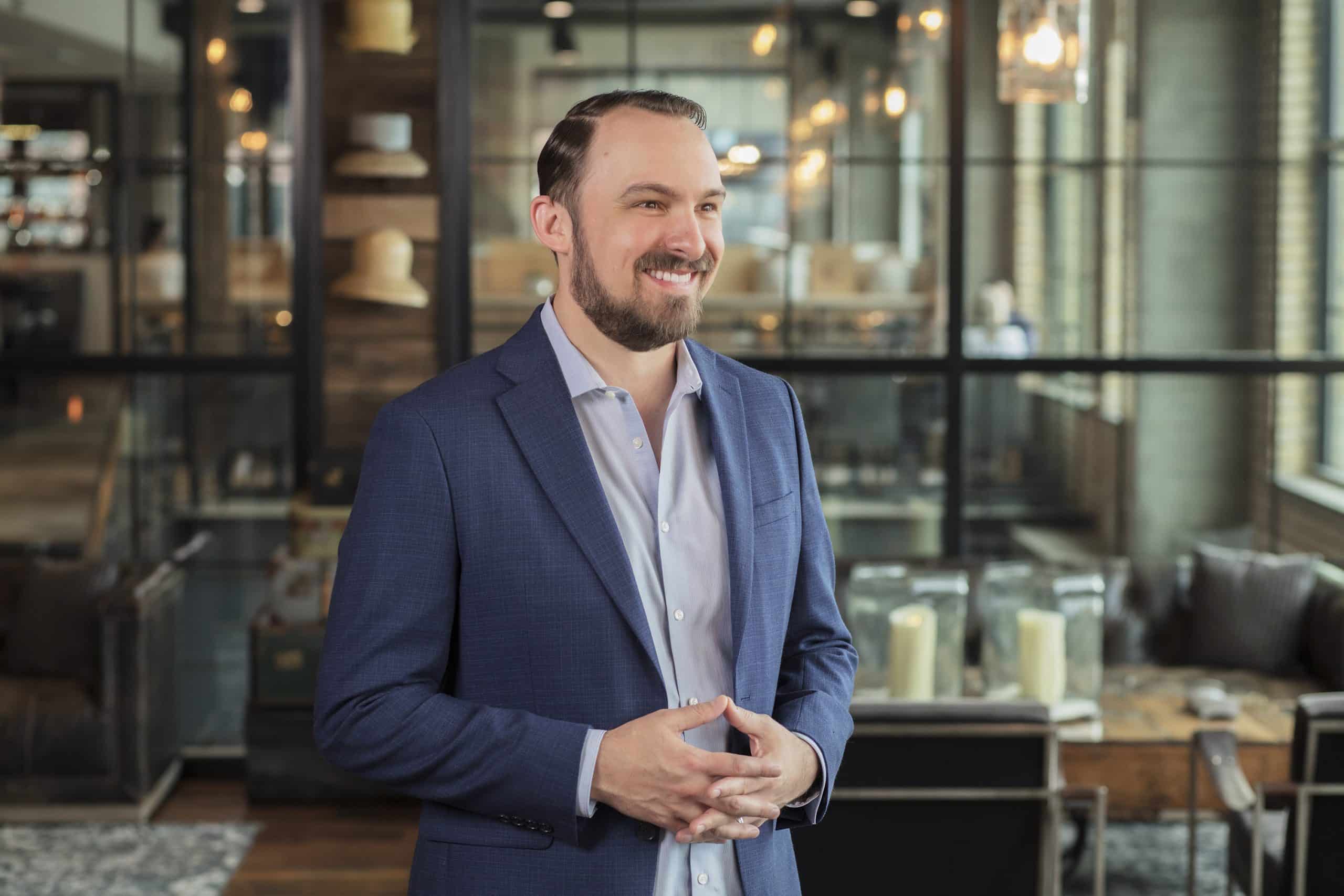 We've said it before, and we'll say it again: referrals are the lifeblood of any organization, and we are always so grateful when new projects come from recommendations by previous clients. Our most recent project with Woven came from Cristina Goebel of Massage Heights. Woven is a workplace management platform for multi-unit operators, founded to help franchisees focus on scaling their business. Running multiple locations efficiently is a difficult task, and the team at Woven seeks to lessen that burden by providing accountability, consistency, and assistance with productivity.
This project was photographed at the Iron Works Hotel, which provided a wonderful environment to frame Woven's updated photography. All the different textures of the architecture made for gorgeous, dynamic images. Our goal was to photograph all of Woven's staff individually for some professional headshots, as well as capturing casual and formal group shots in unique locations. The team members were so much fun to work with, and their ability to have fun and be comfortable in front of a camera enabled us to capture their personalities!
This project made for a wonderful time with great final images.
Share This Story, Choose Your Platform!