Building Community with Community Management Services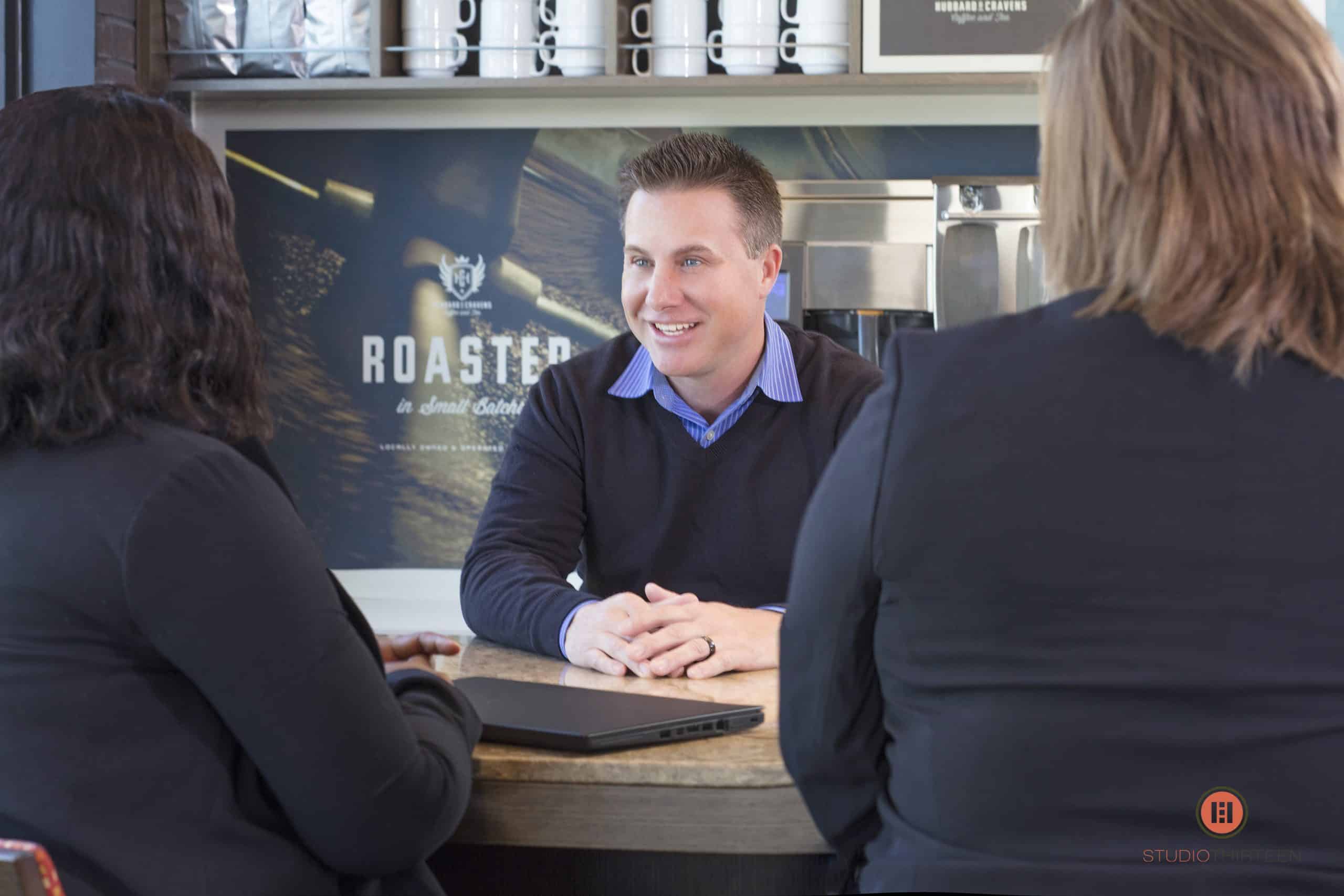 Although the weather tries it's best, no amount of snow can keep business from booming! The Studio13 team has kept busy, and we have a lot of that business thanks to our wonderful clients. As great as cold calls are, getting in contact with potential clients feels so much more natural through networking and introductions—and we have networking to thank for introducing us to this week's client spotlight: Community Management Services (CMS).
Steffany Stoeffler of CMS noticed we were shooting in her office building for Cresa (you can read that blog too!). She became interested, and asked Leslie Teskey of Cresa who we were. Once the ball was rolling, it didn't take long until we had a meeting and a vision for CMS's shoot.
Community Management Services is a firm that simplifies homeowners associations for communities around central Indiana. They provide property management services as well as condominium and homeowners association services and strive to bring the best management in contact with the best vendors for the needs of individual communities.
After a pre-production meeting to discuss CMS's needs and overall objectives for this project, the team decided that we would shoot 16 executive headshots on the Monon Trail near Broad Ripple as well as shots of their entire staff together. CMS wanted each individual of their team to have a unique posing and environment but consistent body proportions and cropping to communicate cohesion between the members.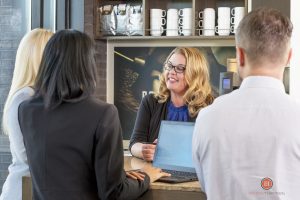 Unfortunately, planning and executing an outdoor shoot always proves challenging.  We had to postpone the shoot twice due to the weather not cooperating. Then, in order to use our large strobe lights when the shoot got underway, we rented a generator—which needed to be hauled up and down the Monon to the various locations. We knew from the results that it was all 100% worth it.
After that, we went indoors to capture the collaboration shots. Since CMS didn't have a large office space, we headed to a their local bank with a community room that they allowed us to use. Fun fact: we shot architectural photography of that building before for the architect, who has won AIA accolades for the project. We came full circle with our network!
Anytime a client requires collaboration images, it's a challenge to make them look casual but still well composed and naturally well-lit. It took a little bit of creativity and hard work and we loved how the community space set the right background to pull it all together. In the end, these images send a deeper message about CMS's community-focused values—and we love to see when our end product sends a message consistent with the branding of our client!
Share This Story, Choose Your Platform!