A Culture of Collaboration with Allied Solutions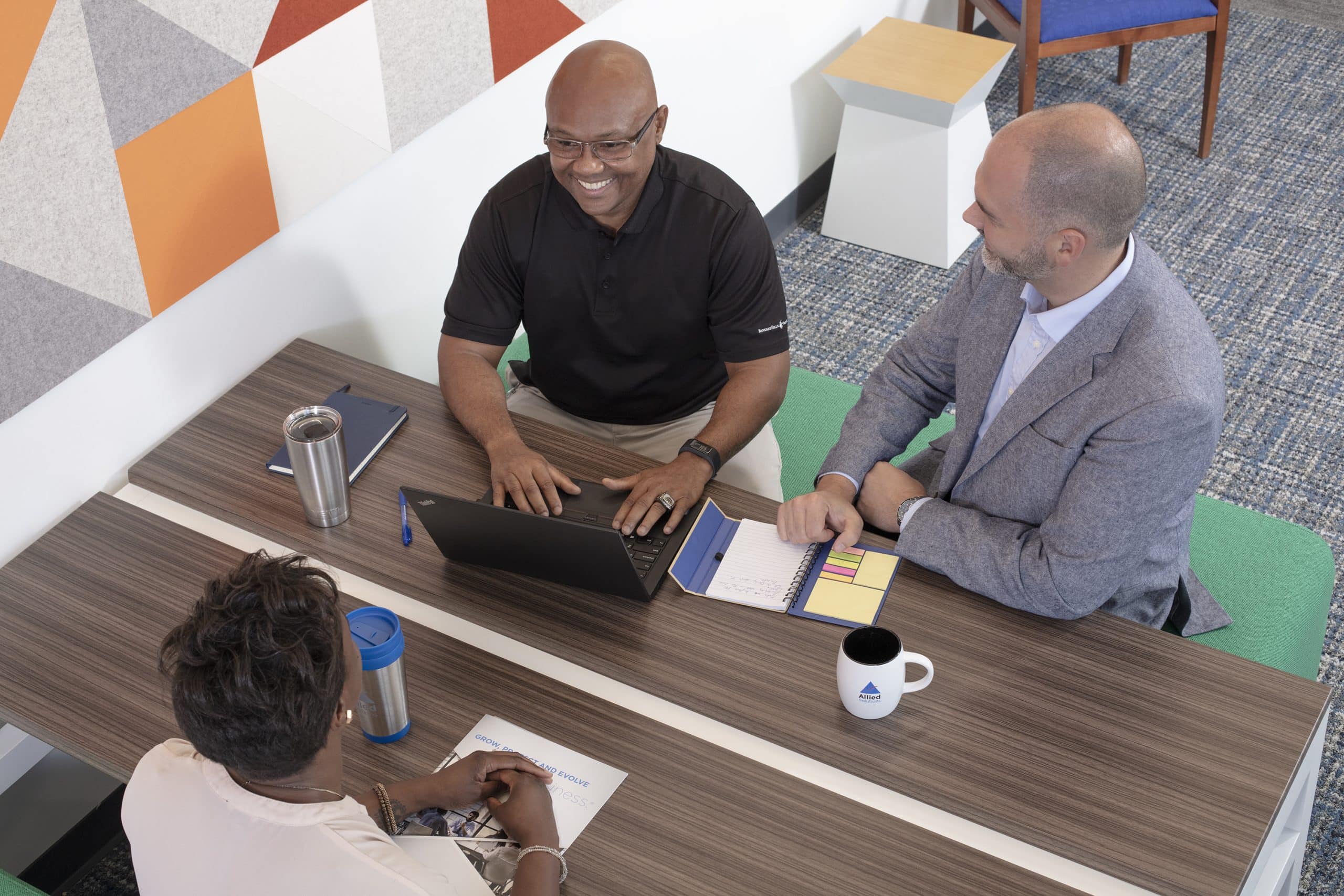 Are you feeling a little sense of déjà vu? If you've been following our blog for a while, this week's client spotlight might be a familiar brand. We wrote about a fantastic job with Allied Solutions a few years ago where we photographed everything from headshots to interior architecture to an event scheduled for the end of the day. This week, we bring you a project just as diverse, but with a little personal touch of getting to know Allied just a bit more.
Allied Solutions is a financial services firm that assists companies such as credit unions, automobile dealers, and insurance companies enhance their revenue, manage their risk, and engage employees. Allied has been in the industry for nearly 20 years under that name and use their proactive, individualized approach to ensure that their clients can enhance their bottom line and adapt to stay ahead of their competition.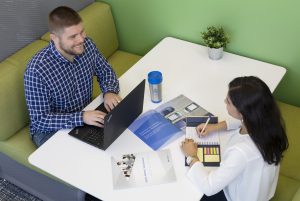 When in pre-production meetings with Allied, we all determined that this project would need a day and a half to fulfill all that the project required. The first half day would be product photography and the second whole day would be all about showing off their human resource. These meetings revealed a specific culture Allied wanted to capture in all its employees: Blue Culture. To Allied, the ability to get a job done is just part of the recruitment process; the other part is understanding if your personality matches the culture that the leaders desire for the company.
When we got on the job, we got to experience firsthand what Blue Culture really means. The team at Allied worked hard with their team (who were acting as models for the day) and locations to be 100% prepared for a smooth day of shooting. This let our team work more efficiently and capture the shots like clockwork. In this case, Blue Culture meant teamwork and initiative, even when a task isn't in your job description.
Because we got to set up in locations covering four floors of the Allied building, we were able to choose unique posing and backgrounds to showcase all the team members who were willing to be the face of Allied. Allied also hired a videography crew from Austin Texas to film in the same space and same time as our photography. This type of professional collaboration is always an excitement and we can't wait to see what that crew captured as well!
As Allied receives these photographs, they will not only use them as marketing toward potential clients, but also in recruiting new talent. I know what we saw that day in the team's "Blue Culture" and hope that the images we deliver fully captures the spirit of that culture.
Share This Story, Choose Your Platform!