Two Places at Once: IndyCREW & Executive Women in Finance
This project came to us courtesy of Joelle Compton, an IndyCREW connection. IndyCREW is the Indianapolis chapter of the CREW network, which has 12,000 experienced professionals globally! Membership with IndyCREW provides us instant connection with all sorts of professionals–its members represent nearly every aspect of the commercial real estate industry.
Sometimes in the photography business (especially during busy seasons) multiple clients will want the same day for a shoot. In the present case, we already had this job booked when another company reached out to schedule a full-day shoot. For a long time, this situation would mean we'd either have to ask one of the clients to be flexible or regretfully turn someone down if the dates are firm. We were so glad that Studio 13 had the option of two awesome, trained associate photographers ready to capture headshots! Having the superpower to be two places at once is a real benefit to us and our clients.
Joelle asked us to capture matching headshots for the Executive Women in Finance board of directors who were all in the same location for a board meeting. Lisa was our associate photographer who captured this project. We set her up with all the equipment that Lesle uses, as well as an assistant of her own. One by one, each executive came down to the lobby of the office building where the meeting was hosted and had their headshot captured. It was a quick and easy process that was helped by great coordination from Joelle!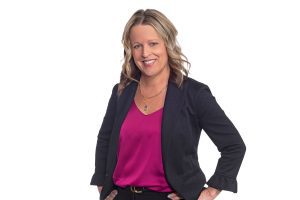 Since then, we've expanded our Studio 13 team to five associate photographers. These photographers are trained under Lesle and held to the same high standards that our clients have come to expect from us. Everyone who reaches out to us can be assured that no matter who is capturing their images, they can expect Studio 13 quality every time.
The EWF shoot produced great results: high-quality images and an efficient use of everyone's time!
Share This Story, Choose Your Platform!