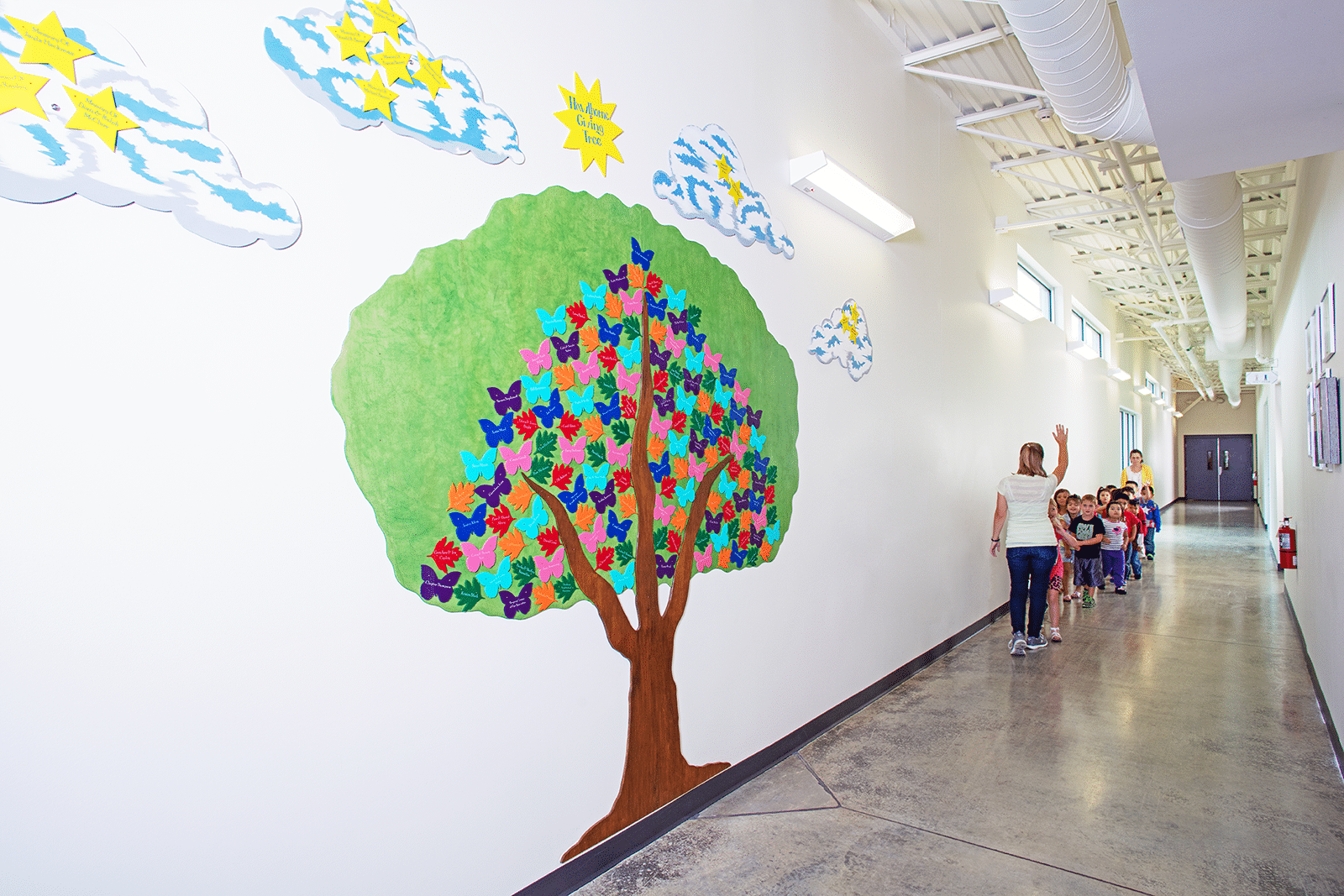 Recently at Studio 13, we reconnected with an old friend: CORE Planning Strategies. Last summer, we shot their company portraits and spent time connecting while reveling in their girl power prowess (you can read that blog a few posts back) but this summer, we photographed one of their latest projects: Hawthorne Community Center. CORE asked us to create architectural photography of this project for future project presentations and website use.
Core has always been heavily involved in the surrounding community and this past year has been an instrumental part of building Hawthorne's renovation/expansion, which houses an after school program, summer programs, for underprivileged children in the area, among various other programs for individuals of all ages, ethnicities, and social-economic background.
The Project Manager was a familiar face: Core's owner Deb Kunce. Her job is project development: working with the Architect (Axis Architecture) and construction contractor (Shiel Sexton) to ensure the facility meets their expectations.
As it was early in the day, and the exterior shots we needed were north facing, our first stop was the interiors. With the help of Girl Scout Troop 906, who was at Hawthorne doing a backpack packing service project, we set up scenes of children coloring and playing games, learning technology skills in the computer lab, eating snacks in the community room and participating in various physical activity in the gym.
When we took a break for lunch, at an amazing Greek restaurant, we were kept company by the lovely Lynne Usdowski, who told us all about her adventures as a life-long learner and mother of two adorable fur babies.
We came back from lunch and decided it was as good a time as ever to get the exteriors. To get just the right image, Lesle captured images at varying exposures so that they could be merged into one perfect final product.
For our final shot of the day, the most interesting and possibly challenging part, we asked the 3 year old class, who had just woken up from a nap, to walk down the hallway to show the "Giving Tree" (a display of the generous Hawthone benefactors) in the front entrance of Hawthorne. Luckily the kids were all too excited to be a part of a photo-shoot (all probably thinking they would become famous) and were as cute as could be.
Although it was a busy day, and full of hard work, it was an honor as always to work with the ladies at CORE and see the good they are putting into the community as a part of their mission as a company.
Share This Story, Choose Your Platform!