Showcasing the Spirit of Charles C. Brandt Construction
We recently got to work on a unique headshot project with a real legacy organization: Charles C. Brandt Construction. Charles C. Brandt was founded around 115 years ago and has a rich family history. Known for strong client relationships and stellar results, the company has built a solid, time-tested reputation for making dreams a reality.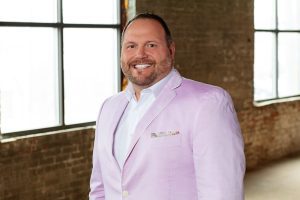 In 2020, Lindsay Fernandez took the helm as the new President. As new leadership came in, the group wanted to get new headshots of the operations division. This client was not looking for plain headshots on a white background; they wanted an end result that showcased the spirit of their team and the uniqueness of their impressive facility. With the fun challenge of getting unique headshots for each employee, the Studio 13 team set up shop in the company's warehouse as a roaming background for the shots. Through a little scouting, Lesle narrowed it down to three different backgrounds within the area that would make for fun and unique settings.
When you're having fun, it shows in the results! Many thanks to Lindsey Fernandez, President of Charles C. Brandt and our contact from IndyCREW and Accelerant.
Share This Story, Choose Your Platform!