Good morning, afternoon, or evening to you who are reading this journal. We at Studio13 have been quite busy this summer, and I'd like to take some time to tell you about our partner in business, MEMO Marketing Group.
MEMO is a specialized marketing agency which takes an intimate look into what each business does and how their marketing strategy can become more specific; not only will MEMO's team create a 12 month plan to get a business more visible to their ideal client, but will stand by them each step of the way for support and to answer any questions.
This story starts a bit different from most others; we started by photographing images for one of MEMO's clients, Luse Seed and Insurance, in the winter. Soon after, we came to MEMO to fill our need for a new marketing strategy and website, then we were able to fill one of their needs in return!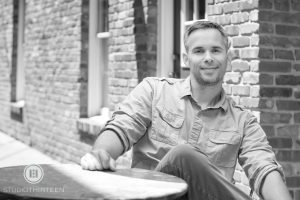 We knew we needed to update our website and have an outside eye look into whether we were reaching the businesses we were aiming for. Matt Maudlin, the owner of MEMO, took our priorities in marketing and asked our target audience if they valued the same things we did. He was then able to take that information and translate it to new marketing goals and a revitalized, fresh website.
And much to Lesle's dislike, Matt suggested she focus on promoting herself as a photographer (think back to this journal, where she explains why she doesn't enjoy bragging on her accomplishments). We had some ideas for how to accomplish our goals, but he really took them and ran with it; he infused our ideas with proven processes and made constant changes whenever we asked for them. He's a rockstar!
Once all of that process came to fruition, Matt asked us to create new headshots for the whole team at MEMO as well as a group shot. So we traveled to quaint, downtown Zionsville and scouted out locations for the shoot. The small town Main Street made for a beautiful setting and it was a beautiful day for it! We were able to accomplish our goal of capturing causal headshots while showing off the beauty of the village of Zionsville.
I, Connor, was very involved in this shoot; I had many responsibilities from making the lint roller work properly to holding the diffuser over someone's head for forever (and the wind taking it and hitting him with it, sorry again Jeff!) to everyone's favorite, telling jokes so people would smile in their pictures. All in a day's work!
We are always glad to be able to partner with local businesses to mutually fulfill each other's needs. Do you or your business need new headshots? Know somebody who does? Send us a message here for more information or a quote.
Thanks for reading and have a great week!
Share This Story, Choose Your Platform!