Leadership and Logistics with Lauth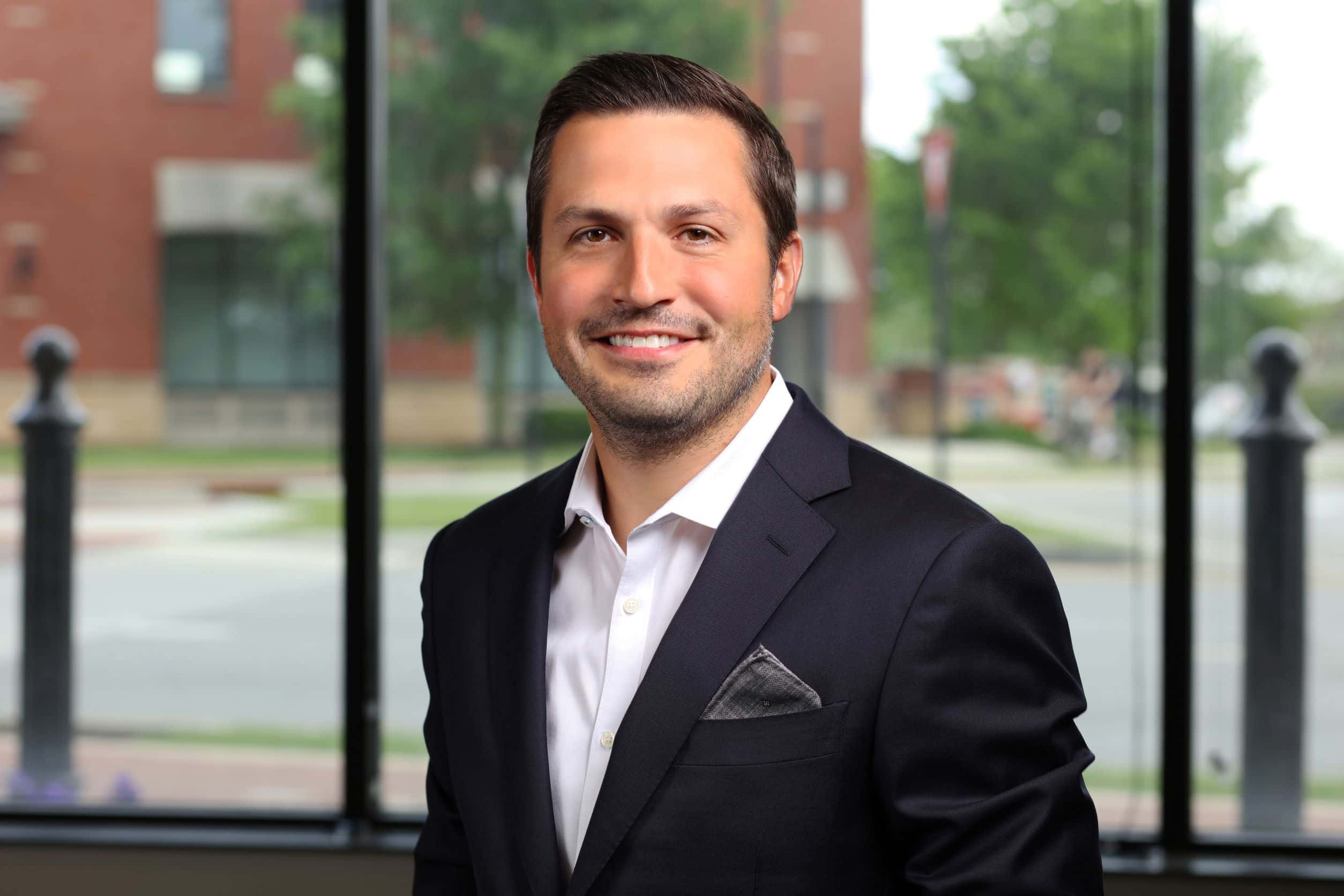 This project was with our longtime client Lauth! Judy Knafel, the marketing director, is an amazing long-term business contact, and we always enjoy working with the company. Lauth focuses on providing quality development, construction, property management, and facility maintenance of commercial real estate. Their real estate professionals provide services for all sorts of projects: office buildings, distribution centers, retail centers, healthcare facilities, and even building new custom facilities.
This time, Lauth contracted us to photograph their leadership team, capture a few headshots, and show off the interiors of their new office. Lauth recently moved to new offices in Carmel and wanted some pictures to showcase the new space. The greater challenge, however, was in the corporate portraits. The leadership team had recently grown and changed, meaning it was time to update the imagery Lauth could use on their website and marketing material. We were working with several logistical constraints–such as scheduling a time when all of the core leadership could be present–but the unique challenge of this project was the constraints of the client's website. The webpage had unique dimensions of where images could be placed, such as needing something 2 inches tall by 8 inches wide. This is not a ratio that cameras naturally capture, so it was important for Lesle to capture images with people as close to the same height as possible. This way, cropping the image into that narrow horizontal shape would fit all the faces into the 2-inch allotment.
Even when clients have unique needs, we always do what we can to rise to the occasion! We look forward to working with Lauth again in the future.
Share This Story, Choose Your Platform!