Headshots and Pop-Ups with Blue and Co.
Blue and Co., LLC is an accounting firm with a site located in downtown Indianapolis. This client had previously been working with another local photographer for their headshots needs, but that person retired and they were looking for another photography option. Blue was open to an entirely new look, including the option of redoing all their headshots.
The look of capturing headshots in an office environment is getting more popular, and that updated look was something their team was interested in. We at Studio 13 did a scouting shoot where we tested the different environments we could use for those new headshots, and Kelly Miller, the wonderful office manager, took it to Blue's executives to decide. We don't often do this for our clients, but we were so glad to be a part of conversations about Blue's vision for the brand's future branding.
This project was rather large in scale: not only did we photograph everyone in the office, but we are also maintaining their headshots to be up-to-date with hiring new employees. We set up a white background in the conference room so that Blue could have plain white options. This would mean that future hires could be photographed on the white background and more easily edited into the backgrounds of other images.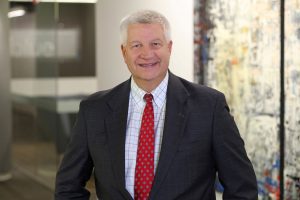 Blue kindly provided us the opportunity to partner with them to host our downtown pop-up location. We've been downtown many times this year to get headshots done for all of our clients who need it, and hope this is a convenient option for those who are located farther south than Noblesville! Our next pop-up studio date is August 21st, so be sure to check our scheduling platform for availability.
Share This Story, Choose Your Platform!