Hafer's Design: Simply Sublime!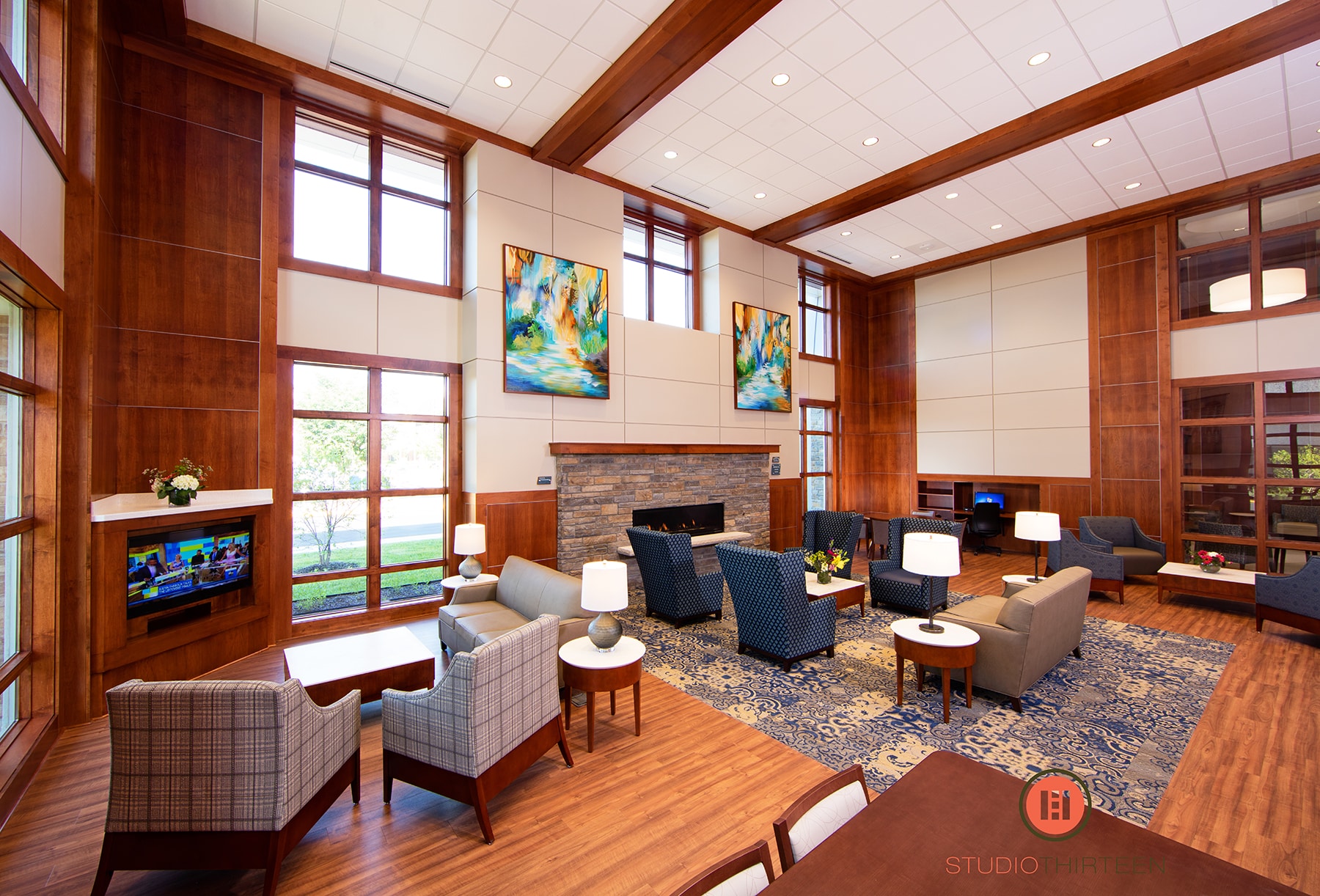 Good morning, afternoon, or evening! We at Studio 13 are so excited to bring you a story of just how small our world is.
Do you remember Patrick Kestner from One 10 Studio, who we wrote about last time? Well he was our referral for this week's Journal Spotlight job. It all started back in September of last year when Lesle travelled to the AIA (American Institute of Architecture) Indiana/Kentucky convention in Lexington Kentucky. Patrick introduced her to another convention attendee Jack Faber, who thought his architecture firm, Hafer, could use her services.
So Lesle traveled south to Evansville for a sales call at Hafer with portfolio in hand. She talked with Jill Rawley about their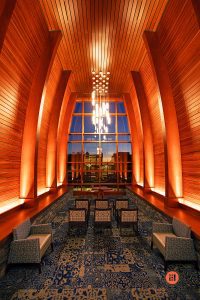 architectural photography needs, and between the portfolio and dedication to Hafer's company goals, she landed the job!
So Lesle, along with trusty assistants Tena and Matt, travelled down to the Linda E White Hospice House in Evansville Indiana. They first arrived around 6:00 in the evening and set up to tackle a nighttime shot of the house's chapel. To accomplish this, they had a small window to balance the set up lighting inside with the natural lighting outside – a sun that sets with no regard to a photographer's timetable.
Eventually the sun did set, and the team had to rest until morning for the next shots. Oh my, was that the definition of a full day; the building had so many angles that needed to be captured on camera, from small rooms to large corridors. Many of the shots with large windows required a good deal of supplemental lighting to balance out the shadows where the window light is blocked. Not only did the project require many shots, but Jill and her team were tasked with prop purchasing and placement. They also coordinated models for some of the shots.
We couldn't have done such efficient photography without the art direction those two women gave; not only did they give their focus to shots and approve images, they moved furniture to the right angles, set flowers in windowsills, and placed books on tables, adding the finishing touches to rooms.
But the most important thing our team did that day was work with the staff to give patients and families the utmost respect while we tried to keep our team, equipment and strobes from being disruptive. It might have been easy to just go about our job, focused on one singular, productive goal, but all involved knew that a level of sensitivity was necessary. Since the location is an active hospice center, you must be aware that people all around are in grave states of health or grieving families in a difficult time of their lives.
All in all the attention to detail in our photography as well as our actions made for a great project with beautiful images. We look forward to shooting for this amazing client again soon!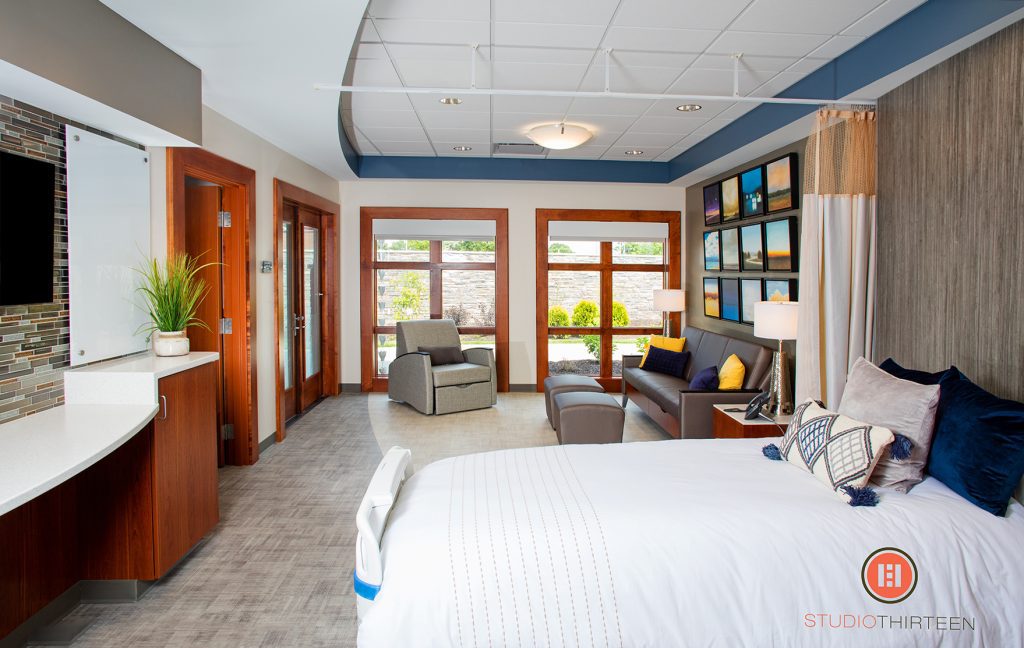 Share This Story, Choose Your Platform!