Group Shots with Goelzer Investments
We are so fortunate here at Studio 13 to continuously have repeat business. This client spotlight is about an organization that is near and dear to our hearts: Goelzer Investments. Goelzer has been a client of ours for 30 years, and we do not take longevity like that for granted. However, beyond the importance of any long-standing business relationship,we know that Goelzer is doing great things in the community by helping teachers and municipalities with their financial planning as well as getting involved with charitable giving. This truly is a special group of people, and we were thrilled to get the call when they needed some updated team photographs.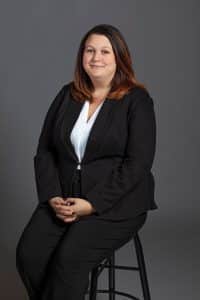 Goelzer Investments is an institutional investment team, helping its clients be good stewards of their funds and create a legacy for the future. The Goelzer team helps organizations develop unique plans to reach their goals and objective, all while maximizing the resources available. Goelzer has made a point of demonstrating its core values of integrity, respect, and a positive attitude in every interaction.
Getting a good picture of a single person isn't always easy. Photographing a group of 35+ people, however, is a truly unique challenge requiring special technique. Our first priority was to find a space large enough to handle that volume of people along with the lighting and equipment needed for the shot. Luckily, Geolzer is part of the SalesForce Tower, so the location conundrum was quickly resolved. The second priority involved the staging, figuring out how to pose everyone to see as many faces as possible. A phone call made during pre-production set everything in motion, as the client quickly rented two different types of chairs and stools to accommodate different heights and poses.
This project required a lot of coordination on all ends, but the end result was simply beautiful. A happy ending for some awesome folks!
Share This Story, Choose Your Platform!