Getting the Shot with GMB Architecture
A person's portrait is meant to be a representation of the self, and as the identity of one's self, brand, or business changes, the desire to update one's associated imagery grows stronger. We at Studio 13 love discovering unique ways to help businesses project a consistent image through employee headshots, all while staying true to the unique individuals who compose the company. Shooting portraits outside is always a challenge due to the weather, but when the moons align and you have a client as amazing as GMB Architecture, the results are awesome!
GMB is an architecture and engineering firm with experts located in a variety of locations, with one office conveniently located in Studio 13's hometown of Indianapolis, Indiana. GMB is filled with relationship-driven designers with a comprehensive approach. They are always eager to help communities and educational institutions live out their purpose and vision through successful planning and building campaigns.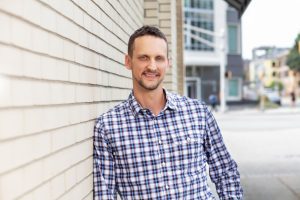 GMB wanted to update their employee headshots, and avid followers of the Studio 13 project journals know that Lesle is incredibly experienced in this area. The client requested that each person have their own unique environment to add interest to the website. We decided to shoot on Mass Ave because it was so close to the GMB office, making for an easy commute and offering a variety of backdrops. Even though there was construction everywhere, we were able to move all around the area and create a variety of looks without a ton of travel time.
What a great day!
Share This Story, Choose Your Platform!