Getting the Perfect Shot with Patch Development
One type of project we thrive on is going into corporations–both large and small–and updating their associates' corporate headshots. Naturally, we were thrilled to get the call from longtime client and friend Pat Chittenden at Patch Development.
Patch Development is a company founded from the desire to develop commercial real estate to its best and highest use, all while maintaining a high degree of integrity. The team at Patch strives to create great spaces and projects that are assets to cities and town, offering services such as real estate development, build-to-suit projects, site selection, and consulting & market analysis.
The scope of this project was fairly straightforward: set up a portrait studio at their corporate offices, get everyone looking their best, and produce a portfolio of high-quality headshots. Although the setup was consistent between each person's shot, it's vital to let the individuals show their personality and pose in a manner that feels natural to them. This allows us to highlight the uniqueness of each person while still projecting a cohesive corporate image.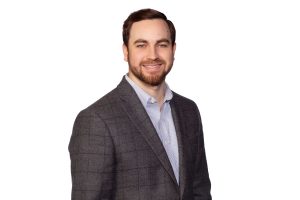 We were thrilled with the results, and can't wait to capture more headshots as Patch continues to grow its team!
Share This Story, Choose Your Platform!