A Fineline between the Past and the Present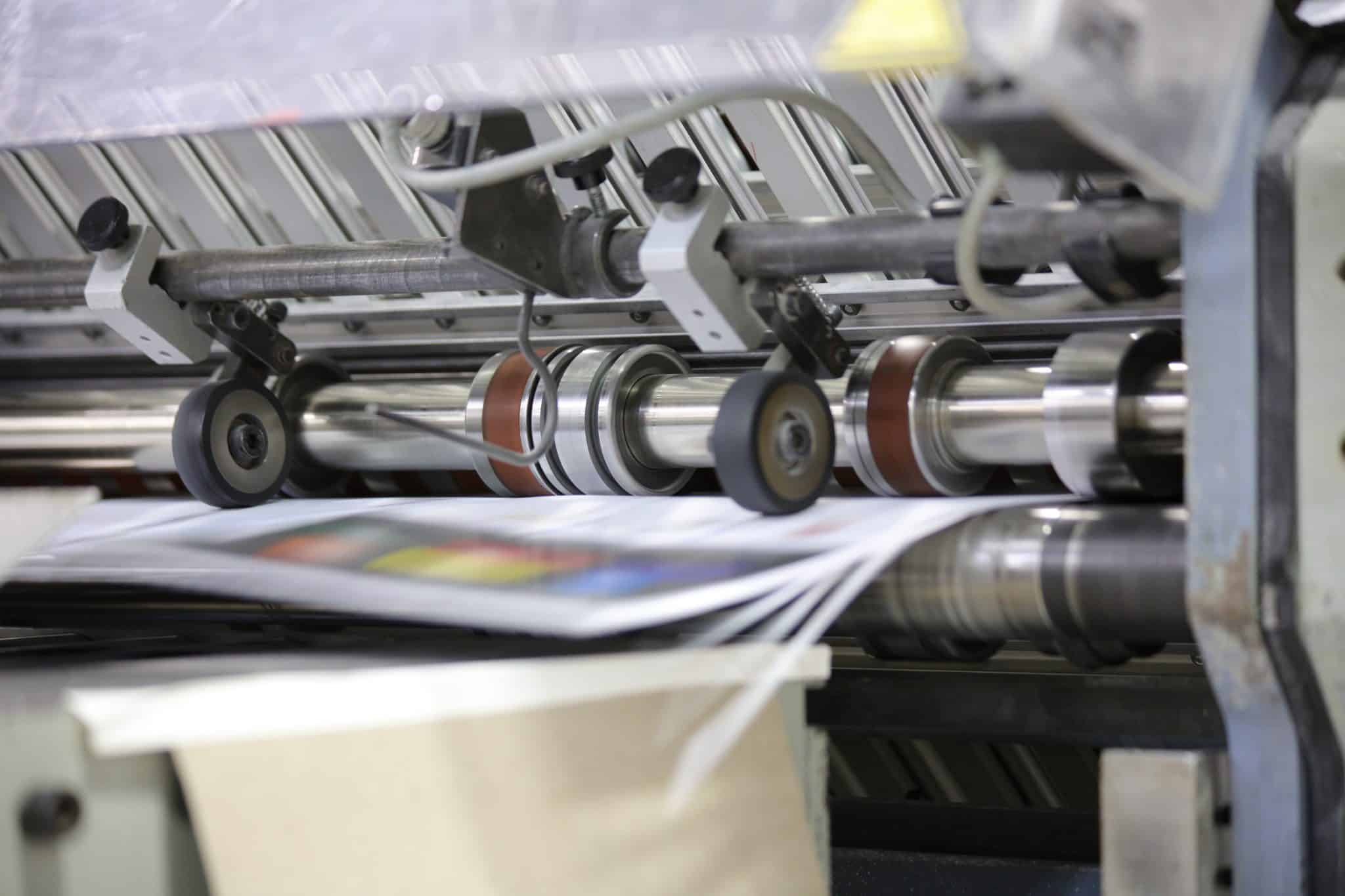 Hello all! It has been a busy couple of weeks here at Studio 13 and we hope that you have been as productive as we have! This week on our blog, I get to talk about the power of personal, professional relationships in growing business.
This past week we shot for Fineline Printing Group, an Indy hometown staple for any and all printing projects. I have fond memories of helping my mom stuff envelopes for mailings years ago; little did I know Fineline printed those! The business was celebrating 35 years of operation with a carnival for clients and families, and asked us to come in and shoot corporate photography, mostly group images of their staff, in their new warehouse expansion.
All the paper surrounding me made it difficult for me to not continuously make The Office references on this job. Luckily, this staff worked way more than the employees on that show ever did.
Beth Valdetarro, an old business friend who we knew when she was at her old job with Burkhart, a marketing agency, passed our name onto Fineline when she took her new position as Director of Sales and Client Services. It was great to work with Lisa Young the VP of Operations of Fineline and Dora Lutz from 3 Hawks Consulting on the project.
Our first shot was a group of all 70 of Fineline's staff members on the warehouse floor. To manage fitting so many people in a single frame, we took to the skies in a scissor lift (or as we like to say, cherry picker) taking our lights with us. Since the 35th anniversary party was happening that evening, all the staff wore their matching blue Polo's and crew-neck shirts, which made for a fantastic final image.
From there we moved onto smaller group shots of specific departments. IT was set up around the computers, we posed customer service on the scissor lift (while at the lowest level of course), and sales was positioned on one of the printing presses.
Here I talked with Ric Miller, the Vice President of Manufacturing who knew just about everything there was to know about the printing process. He told me all about the (2.2 million dollar) Heidelberg press that Lesle and Tena were posing people on: from it's birth in Heidelberg Germany, to it being transported in four large pieces over to the states, to having to dig holes in the concrete floors to allow space for the cylinder drums that emerge below the machine.
Ric was so personable and just seemed like the kind of guy who you could talk to forever, but what really caught my attention was him pulling pallets of product across the floor. Even though he was a "white collar" he was out there with everyone else doing what needed to be done. My guess is this is the exact attitude that has made and kept Fineline so successful all these years. It was obvious everyone is a team player.
I could tell Lesle really enjoyed this project; she has 25 years of experience in industrial photography and even started out most of her career shooing in factories and foundries around the state.  This was a great chance for her to get back to her roots with a fantastic company.
Share This Story, Choose Your Platform!