Developing in Style with Hocker Title
Today's adventure came through our friends at Hocker Title. This client, who also has a sister law firm, was looking to do a complete rebranding for the company and granted us the exciting opportunity to come on board at the beginning and see it through to the end. Hocker is a boutique title company, providing personalized services to a specialized market. The experienced team provides tailored real estate legal, title and document services to a diverse audience. It was great to come in on the ground level and be part of setting them up for future success.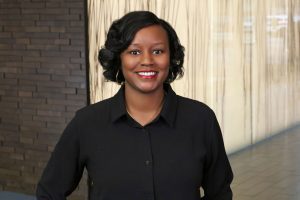 Hocker had a brand new office space and was looking for some interior shots, as well as new employee imaging. We did all employee headshots at two separate offices, interior shots at those two offices, and a big group shot for the whole team. When it came to the large group shot, we did a little furniture moving and some creative posing. We set up the group loosely to allow for new people to be put in the image when they were hired or for image revisions when someone from the company moved on to another opportunity.
As the capstone to the project, Hocker asked us to put together a style guide for worldwide partners and remote workers, so no matter where they work, their headshots can mimic the Indianapolis style that we established. Those images will be sent to us once done so they can be laid into the established office environment and added to the large group shot. This technique means Hocker's images will always be updated and consistent.
Our priority is to provide clients with a quality experience and some amazing shots to show off their services. It was an honor to work with Hocker to capture some shots and establish a style guide for future projects!
Share This Story, Choose Your Platform!