Collaboration on the Double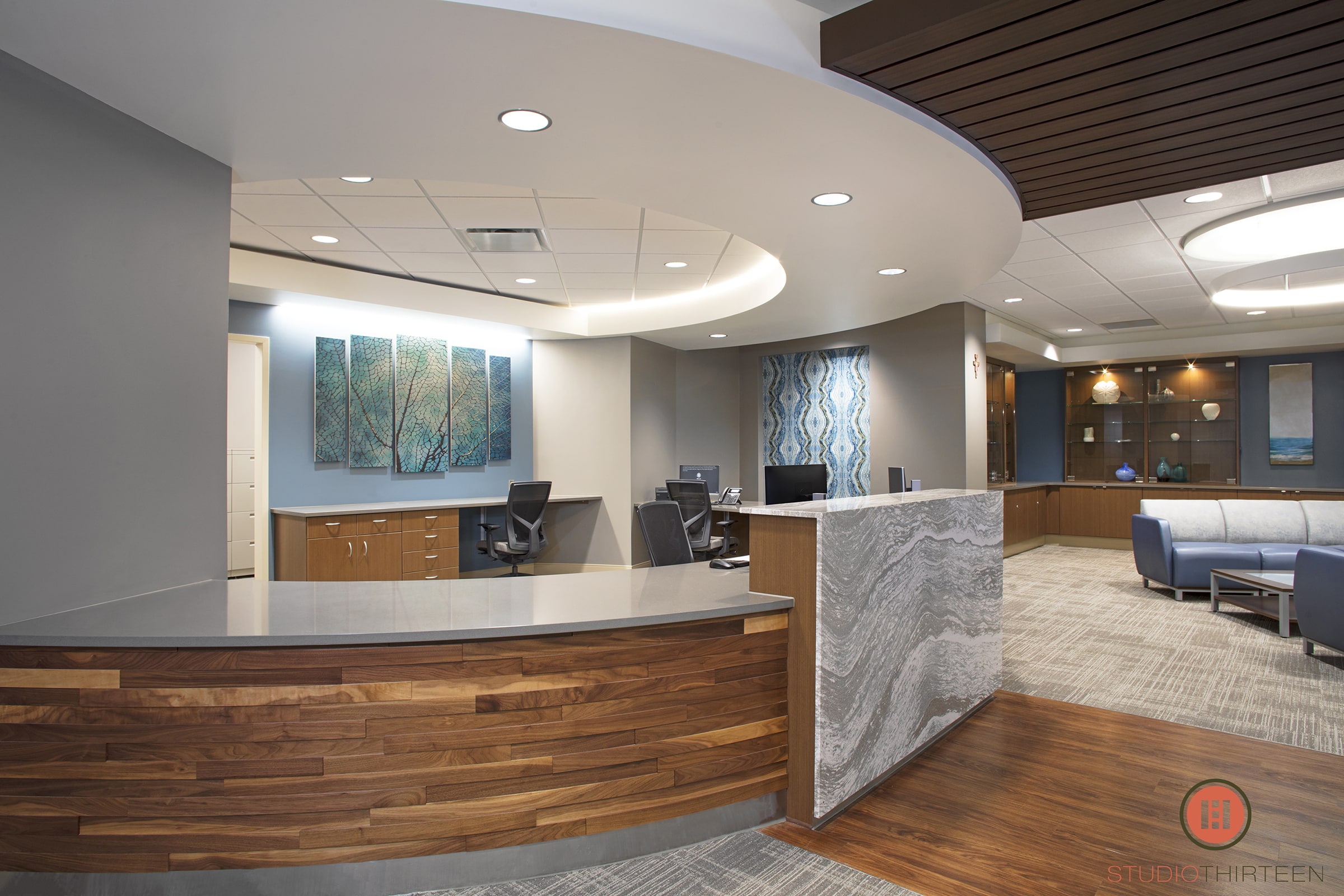 How many clients can you fit onto a photography set? It sounds like there's a punchline in there somewhere…but this Journal is no joke! Today we are featuring two clients collaborating on the same project. It is not uncommon for us to have multiple clients on a single project when we are shooting architecture—with so many firms involved in the completion of a building, they could all use custom photography to showcase their work. It's a great way for companies to defray their investment and we are happy to accommodate that whenever it's possible.
The first client on this job is long-time client Arc Design. We've worked with Arc Design for the past 15 years and jumped at the opportunity to capture their work in the corporate, healthcare, and community settings. Arc Design strives to incorporate their clients goals, culture, and surrounding community into each building they design—and truly collaborate with their clients to achieve the best outcomes for all.
Arc Design brought along the contractor Tonn and Blank. Although they are a new client for us, they are not new to the industry or the area. Tonn and Blank has been headquartered in Michigan City Indiana since 1922, which means nearly a century of experience fulfilling the construction needs of the Midwest. Not only can they manage construction of a building, they also provide super-efficient digital planning and professional services such as masonry and roofing.
Our location for this job was the new Franciscan Health Stones Crossing Micro-Hospital in Greenwood, Indiana. As with most medical construction projects, the timing of this shoot was the challenge.  We needed the building to be near finished, with furniture, phones, and some medical equipment so that it looks like a recognizable hospital. However, once a hospital is fully functional and in use, we can no longer photograph it due to HIPPA laws and patient privacy.  So we scouted the location with the client to determine an attack plan and waited for the perfect moment to pounce on our opportunity.
When the day of the shoot arrived, we saw that the crews were still adding finishing touches—such as hanging art and cleaning floors—which is very common for this type of project. We worked it out with the site coordinators to start on the top floor and work out way down, allowing us to stay out of the way of these crews and getting the best images at the same time.
Due to amazing planning, great clients, and truly accommodating people in the space that day, we were to accomplish all the client requested.  Once we finished the interiors, we made two more trips for appropriate weather and time of day to capture the exteriors, making this another successful job on the books.
Share This Story, Choose Your Platform!