Clients and Collaboration with Carson Design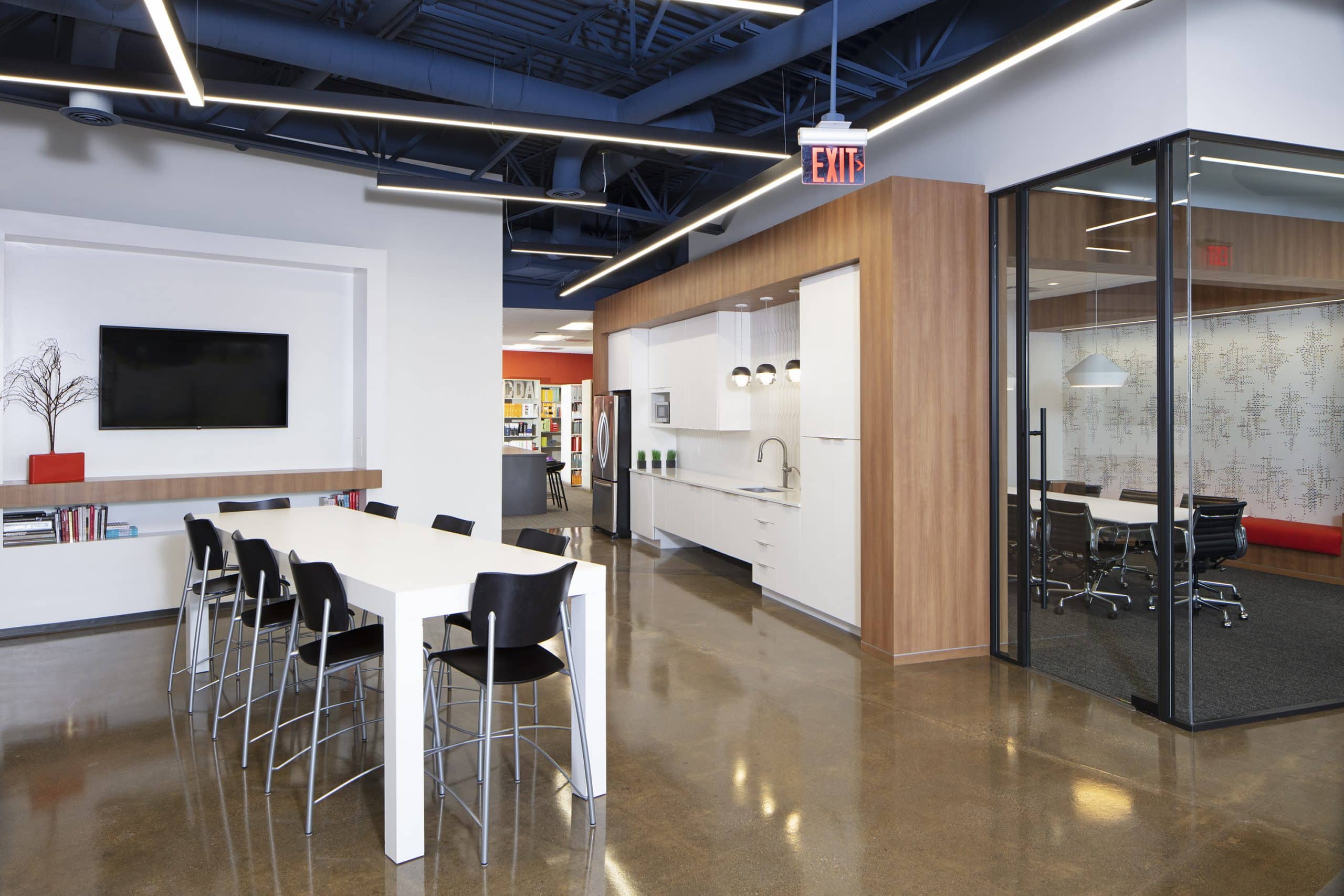 There are stories told about working with "dream clients," and this is one of those stories! We
recently worked with Carson Design Associates, and the project was thoroughly enjoyed by all parties. President of the Indiana offices Julie Berry and Operations and Marketing Director Susan Szydlowski have crossed paths with Lesle many times over the years at various networking meetings, and finally the right project at the right time came for them to give Studio 13 a call.
Carson Design is an interior design firm with a talented team of individuals who prioritize providing functional, great looking designs for professional environments. Their design process is meant to be collaborative, sustainable, and comfortable for everyone involved, providing top- notch work that's on schedule and within budget. Such talented designers deserve an equally well-designed building, and Carson Design Indianapolis had just moved into their new offices. This project was particularly exciting, because the new office space was simply beautiful and Carson Design wanted to show it off properly through some well-composed photographs of the architecture.
Carson Design's new office really shows off the design talent of their staff. The space has beautiful clean lines, giving the building a modern clean look with some fun pops of color. The meeting spaces and conference rooms are beautifully constructed with glass walls which, although providing a more open-concept feel, are particularly difficult to photograph. Rest assured, we at Studio 13 always have a few tricks in the bag to handle those types of situations! The results were simply stunning.
As always, we are grateful to have had the opportunity to work with the great folks at Carson Design!
Share This Story, Choose Your Platform!