Building a Beautiful Partnership with Andrews Construction
One of our recent projects was with Andrews Construction, and it was a joy to photograph multiple beautiful projects! Located in Indianapolis, Andrews Construction specializes in light commercial projects as well as interior finish projects. With over 25 years of experience, they handle every aspect of the preconstruction, construction, and closeout phases.
We came into the picture because Studio 13 is a corporate partner in the national business development platform Accelerent,  which brings company decision makers and their sales teams together with other companies to build new business relationships. This is where we met Scott Andrews, president and founder of Andrews Construction.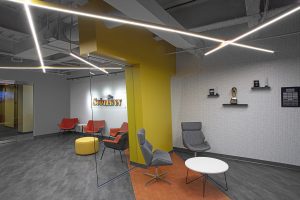 Naturally, we were thrilled when Scott asked us to visit several of his completed construction projects and photograph them for the company website, in addition to being used on their social media platforms. It isn't unusual for clients to ask us to coordinate and produce the jobs they've hired us for, and we do our best to serve the client's needs in every way we can. In the case of Andrews Construction, Studio 13 essentially became an extension of the Andrews Construction's marketing arm, working directly with Scott to gather contact information and handling scheduling directly with his clients.
The photographs we got from this project were beautiful indeed. Andrews Construction did a wonderful job finishing the spaces in a modern and creative way. It was wonderful to get to know Scott's clients and photograph his amazing build-outs!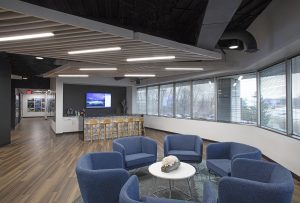 Share This Story, Choose Your Platform!