Big Project, Big Results – TRIMEDX
Our most recent headshot project was with TRIMEDX, a company offering data-driven solutions for healthcare settings and hospitals. Health systems require a comprehensive strategy to manage the pressures of rising cyberattacks, biomed technician shortages, and vanishing operating margins. TRIMEDX seeks to increase patient safety and support clinicians in patient care by increasing visibility to an organization's medical device inventory and providing opportunities to boost savings, increase efficiency, and strengthen cybersecurity.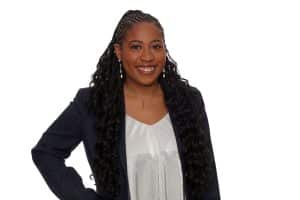 This was a massive project for Studio 13, entailing 200 headshots over 4 days. Such a large- scale project demands a high level of both quality and consistency between images. The scheduling was handled internally by our contact Andrew Welch, who did a great job. He created an internal spreadsheet that served as a scheduling platform and information center, keeping track of "who's who" and helping us move through the project efficiently.
As previously mentioned, the client wanted a consistent look on a bright white backdrop–that is, for everyone who chose to receive a new headshot. The company made getting a new headshot optional for all employees, but after our 4 days of work were done, we heard rumblings that those who didn't choose to sit for new images regretted that choice after seeing everyone else's nice new headshots! We strive to help make everyone happy, so we ended up going back out for another half-day to take a few more images. Our attention to detail and the simple styling helped keep consistency between the many days of shooting.
In the end, our massive undertaking produced wonderful results. We look forward to working with TRIMEDX again soon!
Share This Story, Choose Your Platform!