Ambrose, Amazon, and Amazing Shots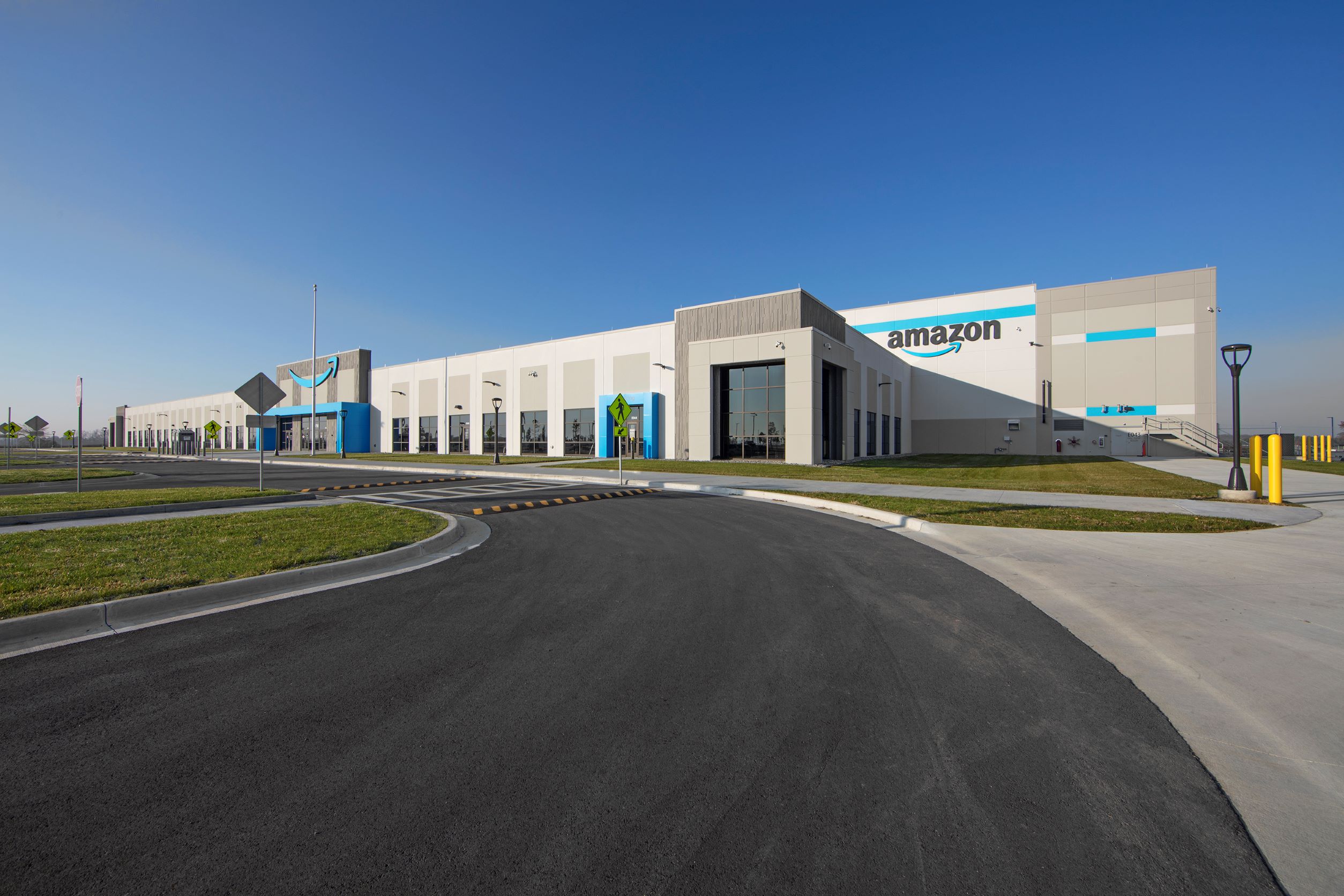 Have camera, will travel: Studio 13 went on the road again for this client spotlight!  
Ambrose Property Group is a recognized leader in logistics and e-commerce real estate development, asset management and other industrial-related real estate services. The Ambrose team works closely with clients and industry partners to understand the unique opportunities and challenges of every project, expertly managing risk and strategically developing long-term solutions. Ambrose has committed to delivering the best user experience by taking time to listen and offer proactive, innovative solutions that help clients meet their project goals.
Ambrose asked us to travel to Fort Wayne and capture images of a massive Amazon distribution center. Although the facility was not in use yet and we were only photographing the exterior of the building, security still presented a concern. This is actually not unusual with large corporations, and it's something Lesle is accustomed to working around. After a brief check-in with the powers-that-be and laying out some clear guidelines of where photos could and could not be taken, we were able to get to work! By the end of the project, we provided Ambrose with an album of comprehensive exterior coverage of this beautiful property, all while maintaining the safety and security of everyone involved. 
It was a pleasure doing business with Ambrose, and we look forward to future projects!
Share This Story, Choose Your Platform!